At 6 pm CET on Thursday, September 24th, EXIT's sixth panel in a row within the Conscious R:evolution platform will be broadcasted live on EXIT Festival's official Facebook page, on the topic of "Conscious Business".
The panel participants will be:
• Mohammed Ismaeel, Senior Vice President of Marketing for CEMEA at Visa
• Miša Lukić, founder and chief business designer at the NEW STARTEGY consulting company
• Dušan Kovačević, founder and CEO of the EXIT Festival.
The host of this panel discussion will be Danica Stupar, executive director of the leading business platform in Serbia, BIZLife.
Through a review of their practical experience, the panelists will seek to answer both the question of how conscious business can serve the community and contribute to environmental protection, and how and to what extent business today is changing, adapting and transforming in an ever-changing world, as previous business concepts are no longer sustainable and need to be changed and adapted to the goals of nature and the community.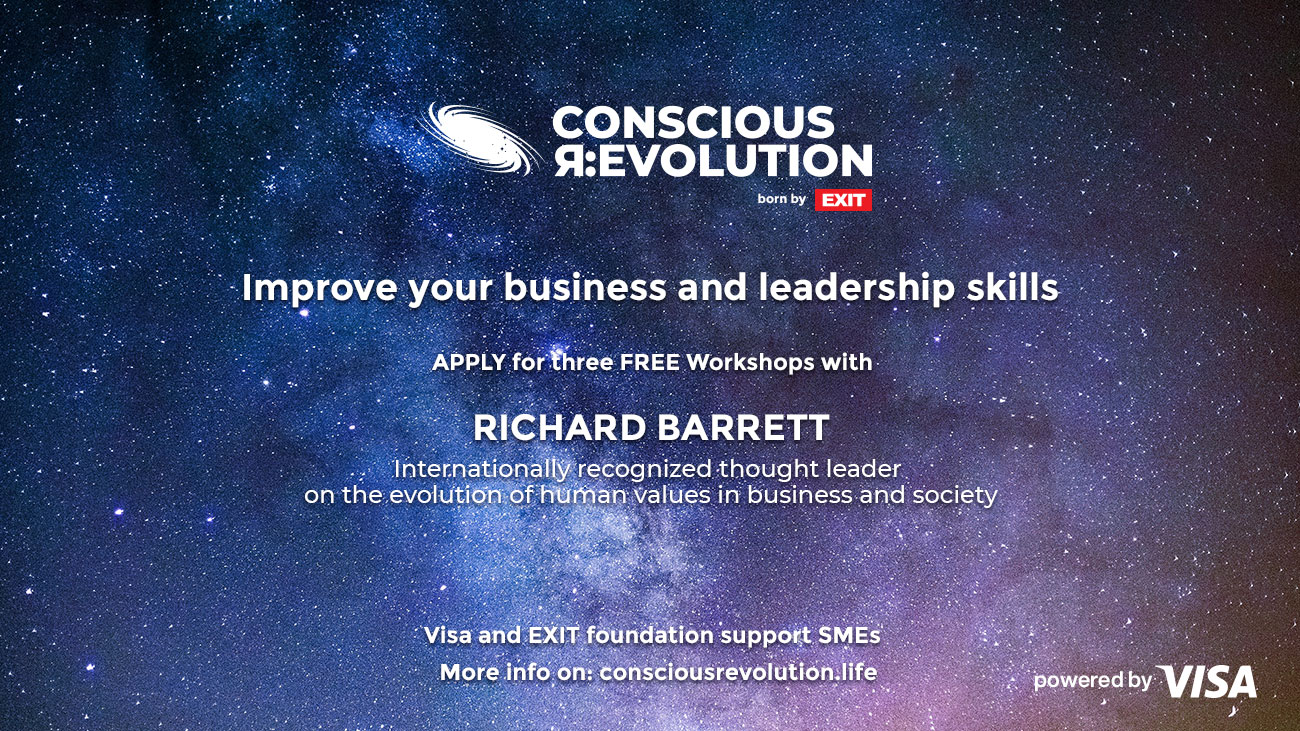 With this panel, Visa and EXIT will be announcing three free workshops that will be held in October and November in order to provide support to small and medium businesses. The lecturer will be Richard Barrett, the world's leading author, leader in values, president of the Barrett Academy for the Advancement of Human Values and founder of the Barrett Values Center, the world's largest value organization that has valued over 50 nations, tens of thousands of companies and hundreds of thousands of individuals around the world. To apply for workshops, visit this page.
The Conscious R:Evolution platform brings together some of the world's leading speakers, artists, scientists, entrepreneurs and activists to discuss possible directions for individual and collective human development. The five panels held so far have been viewed more than 220,000 times and can be found on the EXIT Festival Facebook page.