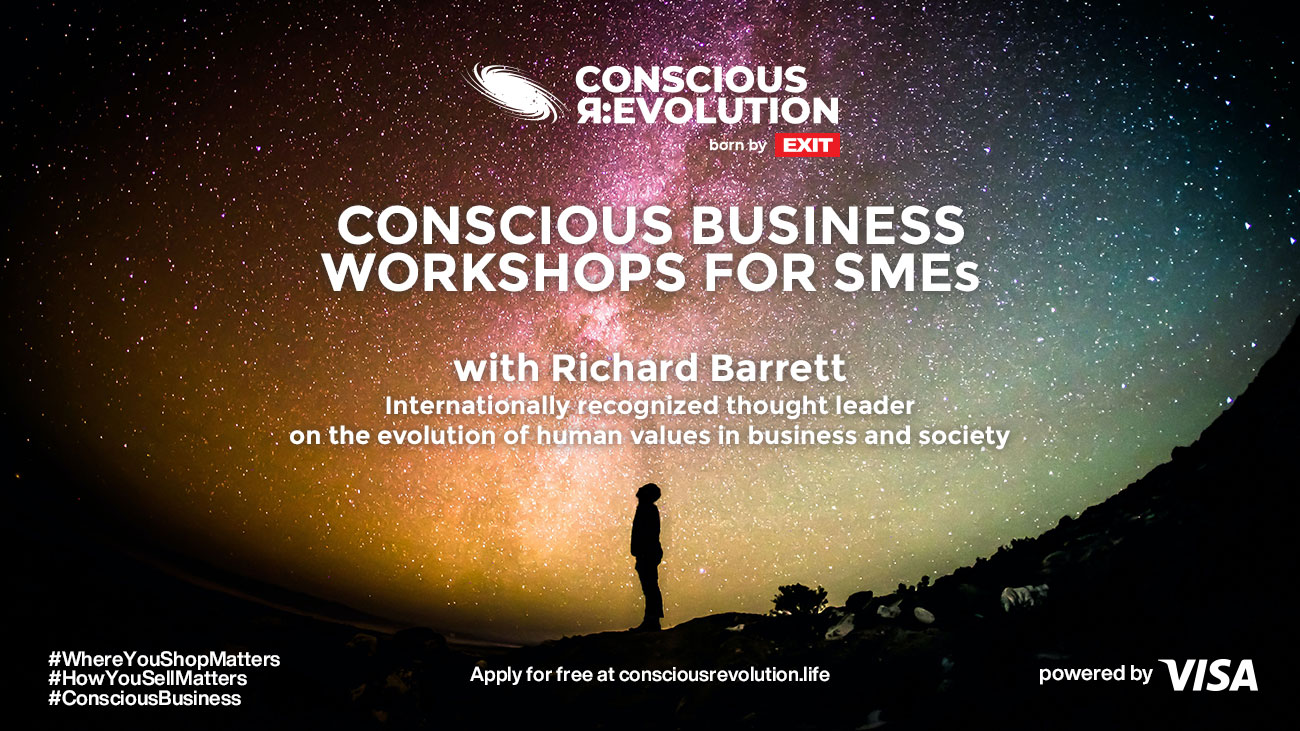 The "Conscious Business" online workshops by Richard Barrett, the world's top authority in the field of leadership development, which ended this week, were attended by hundreds of entrepreneurs from as many as 44 countries. The training program was launched by EXIT and Visa as part of the Conscious R:Evolution platform, to support the SME sector during this challenging period and help business owners improve their knowledge in the field of leadership and business skills.
Throughout the previous month, during three workshops, participants have gained knowledge in the field of: "Seven levels of organizational and leadership development", "Building values-driven organizations" and "Evolutionary training for leaders". Participants have learned how to improve their lives and business by learning about their own values, the values of their colleagues, the organization in which they work, and the society in which they live. The author of the workshops, Richard Barrett, revealed that the key that will lead to the improvement of the environment of an individual and the society in which he/she lives is precisely in that individual and his/her work on him/herself. A better understanding of the level of development that each individual goes through and an understanding of the organization he/she works for as well as the society in which he/she lives, helps that individual change aspects that do not function in order to achieve balance.
Hundreds of small and medium-size entrepreneurs have, by participating in a series of workshops, had the opportunity to improve their business skills by learning from one of the world's leading experts in the field of leadership development, organizational skills, values, awareness, and cultural evolution. Richard Barrett is an internationally recognized leader in the evolution of human values in business and society, president of the Barrett Academy for the Advancement of Human Values, founder of the Barrett Values Center, a member of the World Business Academy and a former World Bank value coordinator.
Workshops were held as a part of the "Conscious R:Evolution" platform which brings together some of the world's leading speakers, artists, scientists, entrepreneurs and activists to discuss possible directions for individual and collective human development. It is these last lectures that have aroused great interest of small and medium-size enterprises, especially those affected by the consequences of the corona virus pandemic, as a result of which the capacity of the maximum number of participants has been expanded.