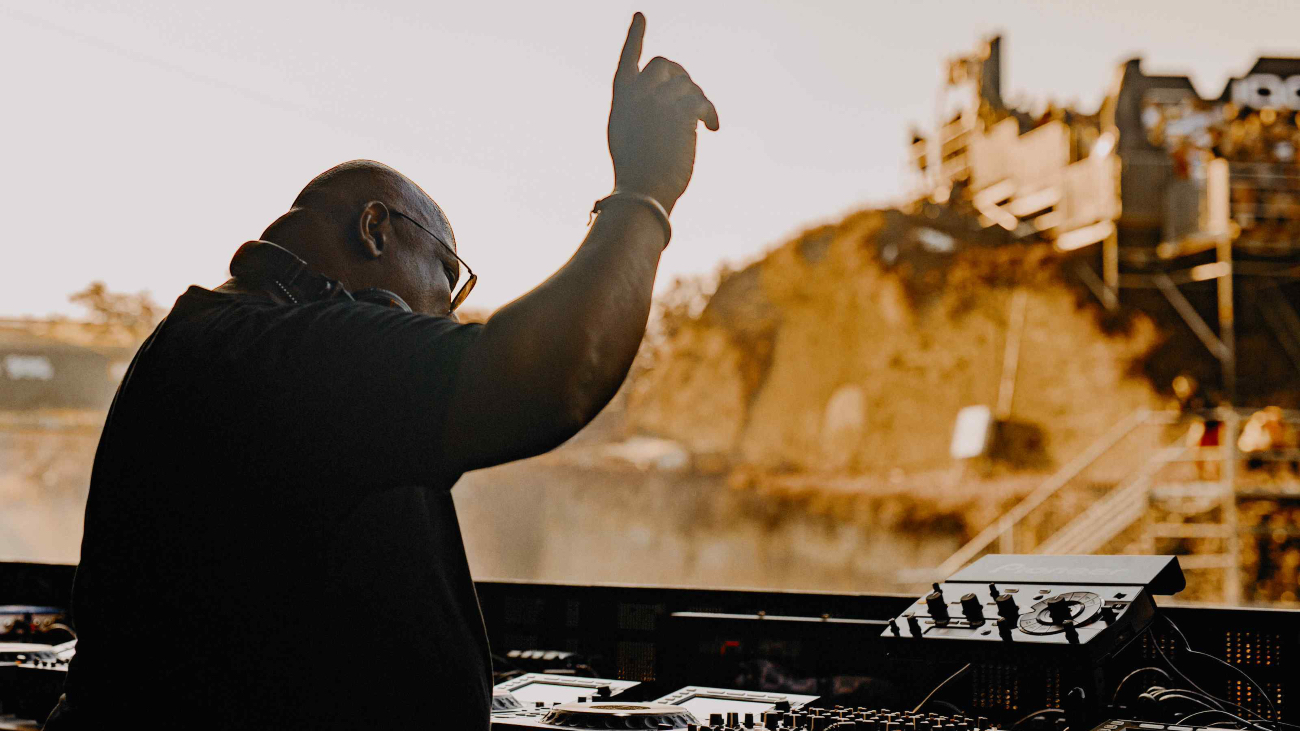 In the wake of preparing for the EXIT festival twentieth edition, that will be held from August 13 to 16 at the Petrovaradin Fortress, this weekend the festival team will mark a special date, June 29th, when this incredible 20 year music journey started.
The special B-Day edition will present Friday June 26 and Saturday June 27, absolute world exclusive, never before seen recordings of festival performances by music giants Carl Cox, Moby and Ben Klock, and on Monday a panel "Activism – Next 20 Years". The session which will bring together one of the world's most recognisable motivational speaker, humanitarian worker, authors of many global bestsellers and a true friend of the festival and Serbia, Nick Vujičić, founder of EXIT Dušan Kovačević, as well as Lindsay Hadley, one of the most sought-after consultants and producer in the nonprofit sector, CEO of Hadley Impact Consulting and founder Member, Chief Development Officer and Executive Producer of Global Citizen. Host of the panel will be Henry Ammar, a popular American motivational speaker.
This panel session will be a launching event for "Conscious R:evolution", a platform for global movement. Every positive change in society occurs, above all, as a consequence of the individual evolution of consciousness. The "Conscious R:evolution" platform will bring together some of the leading global speakers, artists, scientists, entrepreneurs and activists with the aim of discussing possible directions of individual and joint development of humanity.
The historical performance of the uncrowned king of EXIT, the great Carl Cox, recorded last summer at the mts Dance Arena, will be streamed today Friday, June 26 at 20:20 CET, followed by the performance of resident of Berlin's Berghain Ben Klock.
In July 2009, just ten days after the release of the album "Wait For Me", the audience of the Main Stage witnessed the fantastic performance of the musical genius Moby. Fans will be able to revive this unforgettable evening on Saturday, June 27 at 20:20 CET.
All concerts and the panel "Activism – Next 20 Years" will be streamed live on the festival's offical website and official EXIT Facebook page.
EXIT festival will be held from August 13 to 16 at the Petrovaradin Fortress, after the Serbian Prime Minister asked the EXIT festival not to cancel but move to August. Following all health and government guidelines, EXIT will open at least 20 stages and zones throughout the expansive Petrovaradin Fortress. One of the main precautionary measures, the number of attendees will be limited to 50%, in an area that can hold at least 90% of its usual capacity.
The festival will host an array of international music acts including: Robin Schulz, Amelie Lens, Paul Kalkbrenner, Boris Brejcha, Artbat, Nina Kraviz, Tale of Us, Black Coffee, Ofenbach, Burak Yeter, DJ Regard, Roni Size b2b LTJ Bukem, Boris Brejcha, Meduza, Denis Sulta b2b DJ Tennis, Dax J b2b Kobosil, 999999999 live, Francois X, Juliana Huxtable, Monosaccharide, Marcel Dettmann, VTSS, SPFDJ, Laibach, Obojeni program Massimo, Goblini, Buč Kesidi, Marko Nastić, Insolate, Andrew Meller, Ilija Djoković, Kristijan Molnar, Coeus, Space Motion, After Affair, Lag, Monosaccharide i Bokee and many more to be announced soon.